Professional Scuba Diving
If leaving your 9-5 job behind and turning your hobby into a career sounds too good to be true, think again!
​
A career as a Scuba Diving professional opens up opportunities to not only share your own interest for the ocean, but also to explore the world, see amazing sights, and do something which you are truly passionate about.
​
At Aquatic Adventures we have a Course Director on-staff, and therefore can offer professional development courses from Divemaster through to Master Instructor, as well as tech diving Instructor courses. You can find out more about our professional courses below, or by visiting our affiliate website: www.scubainstructor.net.au
Make the ocean your office...
Aquatic Adventures is a 5-Star PADI Instructor Development Centre. Accept nothing less for your PADI Professional training!
​
Want to know more about what makes a 5-Star IDC - learn more about Aquatic Adventures by visiting our "About Us" page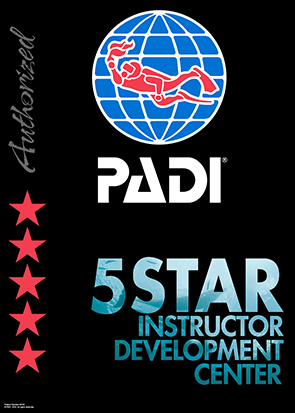 Scuba divers look up to divemasters because they are leaders who mentor and motivate others. As a divemaster, you not only get to dive a lot, but also experience the joy of seeing others have as much fun diving as you do.
​
Start your PADI Professional journey and become the best Scuba Diver you can be!
If you like people, have a passion for scuba diving and want an extraordinary life – become a PADI Instructor. Teaching scuba diving allows you to share your love of the aquatic world with others while doing what you enjoy.
​
The development pathway beyond Divemaster travels from Assistant Instructor through to Course Director & beyond. Aquatic Adventures can help you find the correct path for you.
Other opportunities in Scuba...
A career in Scuba Diving is not just fun and rewarding - it also has many different paths to offer. Maybe you are interested in progressing up the PADI Career path, or you want to become a Scuba Equipment service technician. Perhaps you want to teach nationally recognised courses by earning your Certificate IV in Training & Assessment, or maybe you want to become a Technical Diving Instructor. All these options and more are available to you, and at Aquatic Adventures we can help you tailor a career path to achieve your goals.